Regular price
€11,49 EUR
Sale price
€11,49 EUR
Unit price
per
Sale
Sold out
This cream is made from vegan ingredients and guarantees protection for your pet's paws and nose. It was made by using natural ingredients with plant-based formulas, so it is safe for dogs to lick the cream. 
Also, it is made from recycled packaging to ensure the best future for pets, their owners and the planet. During the cold season, it's prime to take care of your dog's paws and nose. When applied, this organic cream will protect your dog's paws and nose from heat, cold, ice, or even salt. 
It has antibacterial and anti-inflammatory effects, can be used for all dry areas around your dog. The cream deeply moisturises and treats dry, cracked and damaged areas of the skin while creating a protective shield for your pet's nose and paws. 
This dog cream has been manufactured, tested and packed in Germany. It contains only the highest quality ingredients which keep paws and nose moist, restores elasticity, repair damaged skin, promotes fur growth and reduces itching.
⭐️ Made in Germany
⭐️ Protects from heat, cold, ice, and salt
⭐️ Repair damaged skin promotes fur growth
⭐️ Made of organic ingredients
⭐️ It is vegan and eco-friendly
⭐️ Helps wounds heal faster, reduces itching
⭐️ Made from lick safe formula
⭐️ Deeply moisturises dry skin areas
Instructions:
Clean the area thoroughly before applying the cream.
Gently massage the cream into your dog's paws or nose before and after walks.
Use daily for best results.
The cream is great to use after bath time.
It is safe for your dog to lick the cream.
Specifications: Fragrance: arnica and shea butter. Bottle height: 11,5 cm. Bottle diameter: 3,5 cm. Capacity: 50 ml. 
Aqua, Aloe Barbadensis Leaf Juice, Butyrospermum Parkii Butter Refined, Prunus Dulcis (Sweet Almond) Oil, Cetearyl Glucoside, Mangifera Indica Seed Butter, Glycerin, Helianthus Annuus Seed Oil, Arnica Montana, Cetearyl Alcohol, Phenoxyethanol, Tocopherol, Hippophae Rhamnoides Oil, Xanthan Gum.

Contact with the eyes can be harmful. If it gets in the eyes, rinse thoroughly with water. If medical advice is needed, have a product container or label. Do not ingest, if the product gets ingested then seek medical advice. In case of an allergic reaction, discontinue use and seek medical advice. Store in a cool and dry place, protect from direct sunlight. Avoid spraying on the pet's face, ears, tail and genital organs. KEEP OUT OF REACH OF CHILDREN & ANIMALS.
Share
View full details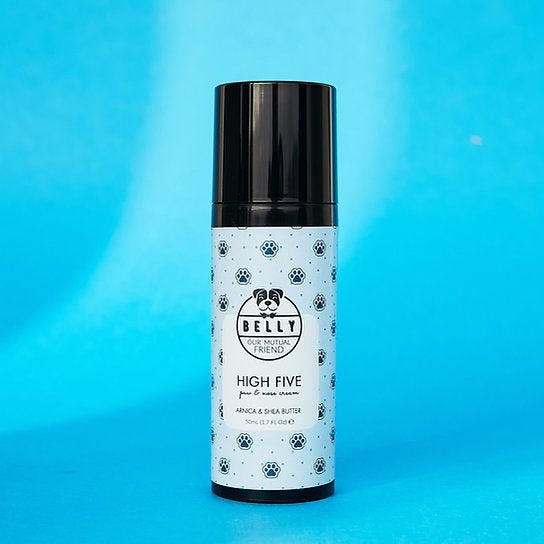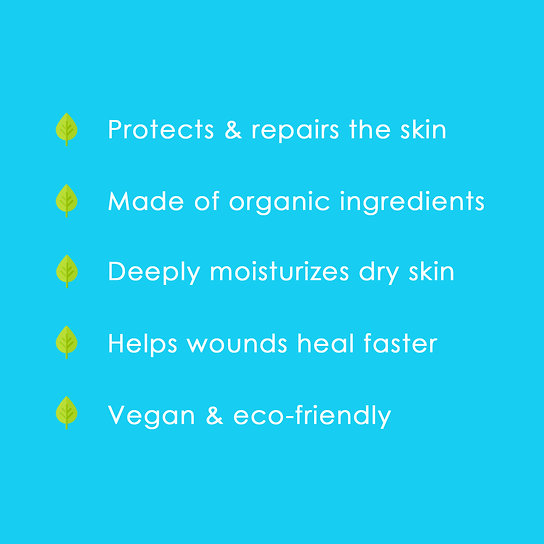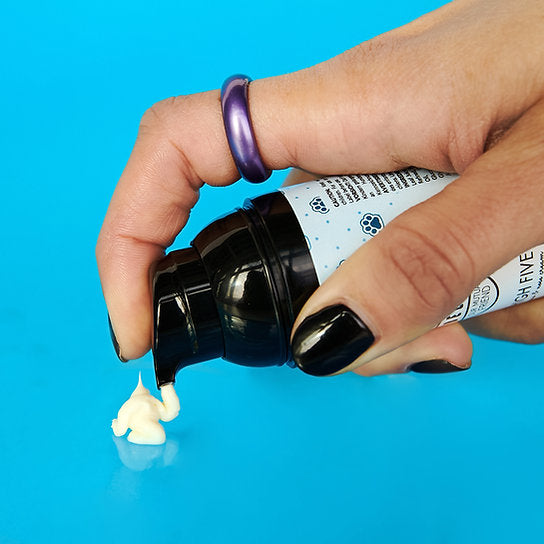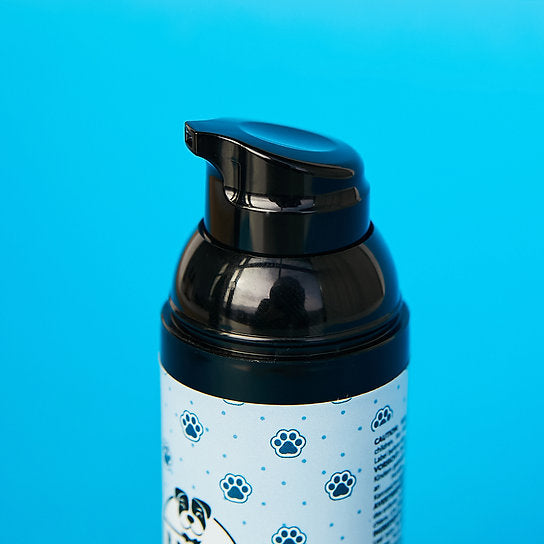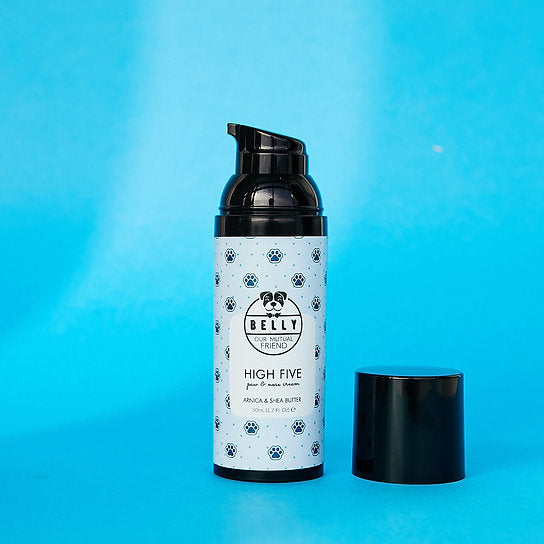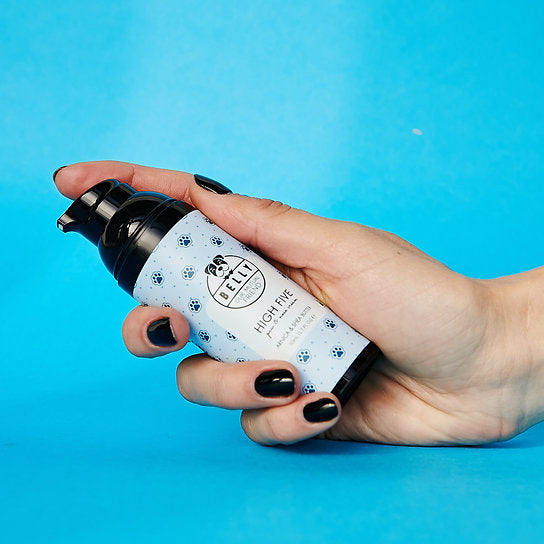 Fast Shipping

Money back guarantee

Exclusive products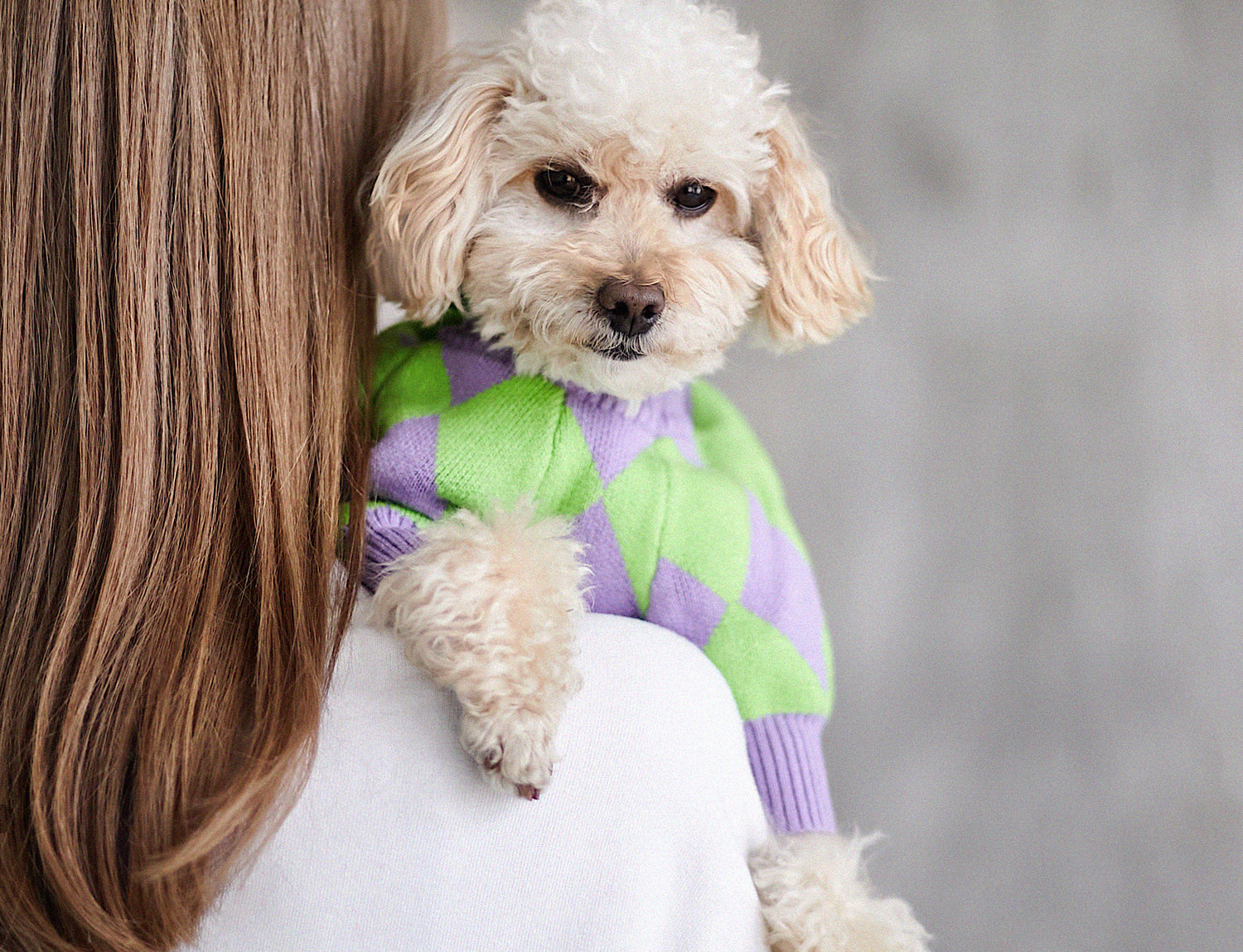 Our story
Welcome to ZOZE Shop - modern dog accessories and goods store! Here you'll find dog clothes suitable for a variety of breeds: from yorkshire to standard poodle. A wide, bright and high-quality range of goods will catch every dog owner's attention: fashionable and stylish dog clothes, organic dry food, training kits, modern accessories for walking outdoors, products for your home and more.